"Nothing can harm you as much as your own thoughts unguarded." Buddha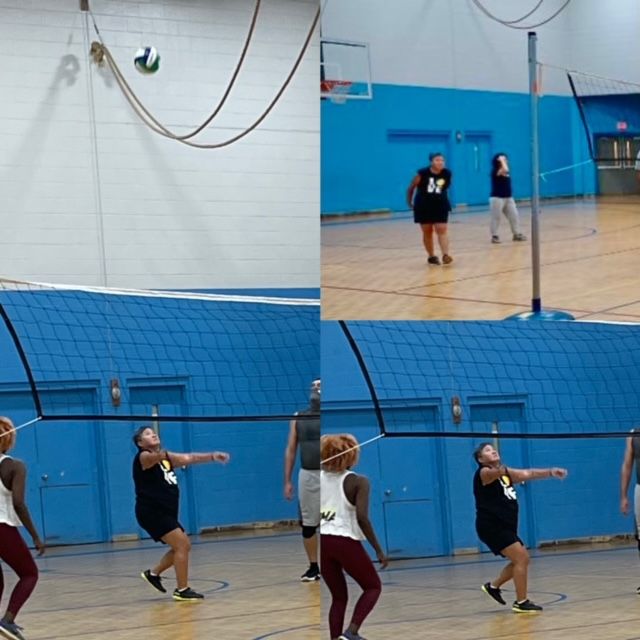 Volleyball has been a sport that I have enjoyed way back in my high school days till my mid-twenties. The last time I recall playing was when I was a teacher in the Philippines at Manresa School.
When I play volleyball, the focus is making sure that the ball stays afloat. Being ready, to hit it when it is about to land close to me but also conscious enough to give space when it is within the boundary of the other team players. Depending on the speed of the ball approaching, I hold my breath and quickly strategized where to aim the it. A sigh of relief comes when I am able to return the ball or shout "I'm sorry" if I missed it. To spike it to release hurt and anger. It requires focus and no time to think of anything else. Talk about being in the moment and being aware of thoughts and emotion.
Last Friday (September 3rd), after more than 35 years of not playing, I gathered enough strength to join a volleyball game. I was totally nervous not knowing if I am still able to play and insecure about the skills of the other players. (Limiting belief). I was concerned that they will be all in their 20's. I figured that in the worst-case scenario, I can at least watch while others play.
I was the first one to arrive at the court. Slowly the other players arrived and I confirmed that most of them are either in their 20's or early 30's. It was a mixed group of men and women. We did some warm-ups and the first time the ball landed on my arm after more than 30 years, I felt the usual sting. A slap on the arm! Damn, that hurts!!! I continued playing until my arms and wrists were numbed.
We played four sets. The camaraderie was great. I sure was glad that I forced myself to go. It was nice to confirm that I can play (run and jump) for 3 hours, return the ball, be able to serve, go really low or even dive in to save the ball.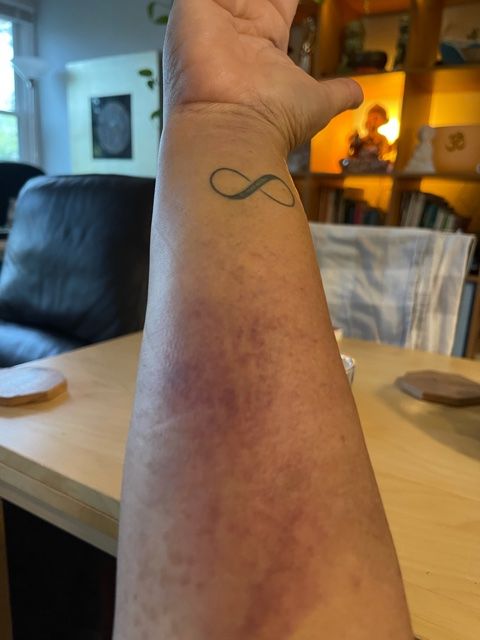 Now my arms are black and blue but will I do it again? Definitely! I signed up for every Friday for the next 3 months. The black and blues are worth it. To feel young again, to get over one's fear and comfort zone, to reach out to others, to be part of a team, to experience joy, to jump into the unknown, to risk, to challenge me, to make time for what I enjoy… it's all worth it! There are a number of times that I come crashing down, been hit on the face, unable to save a ball, unable to move fast enough but I continue to get back up and endure the pain and self-judgment because in the end with pure determination it is worth it.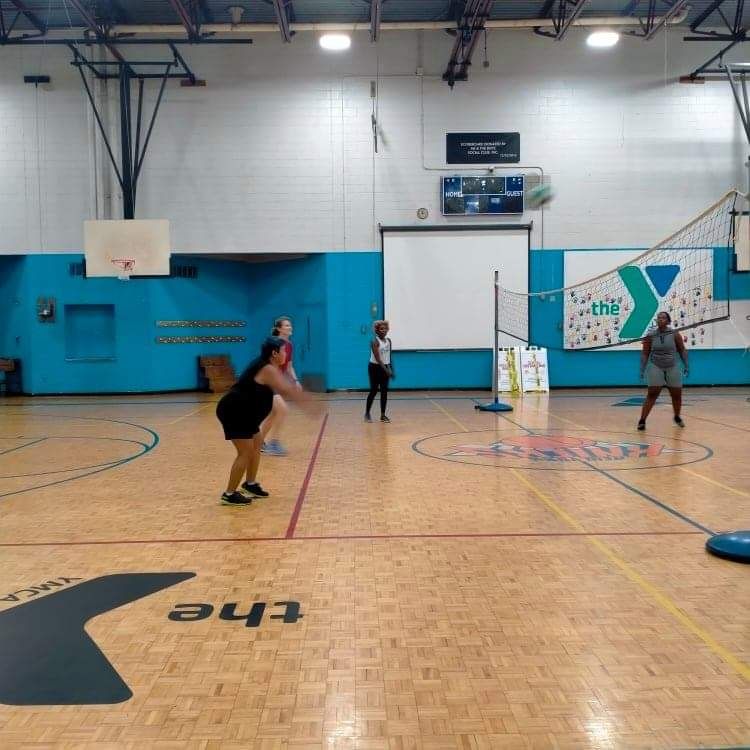 Hopefully, I can do the same with life. Keep focusing on what is important, get back up, not everything relies on me (trust the universe)remember that I have a team behind me (trust in love) endure the pain, work hard and play harder (LOL) believe in what you practice gets stronger but most importantly to trust in myself.
How many times has everything
come crashing down and left you feeling
As though the world was over?
Now,
how many times
After grieving
Have you gotten back up,
embraced the power of your determination,
and moved forward into a new life?
by Yung Pueblo
REMINDER: Our next Sangha is on Sunday, Oct. 3 from 6PM to 7PM. Click this link for further information: https://www.madelynvida.com/schedule/a2bf0a9e-def9-4e9a-9fd9-d30655f77c3d_1633298400