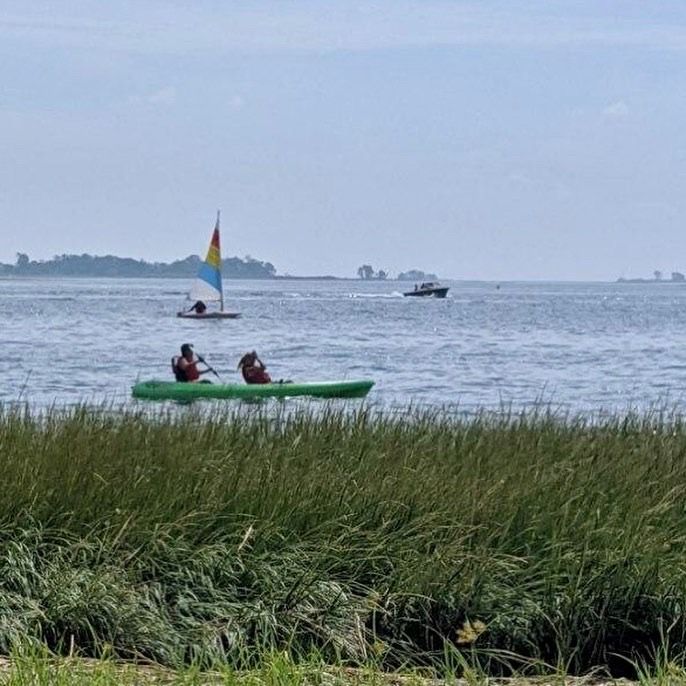 Maleficent with Angelina Jolie is a movie that redefines a kiss coming from one true love. This was one of her favorite and would watch it over and over. October is my Special K's birthday month. She would also play the theme song Once Upon a Dream by Lana del Ray. Last October, was the last time she was "present" to us before she slowly transitioned and finally left us in December. I want to celebrate her this month of October and want to honor her.
Special K loved the ocean and would even identify as a mermaid. She introduced me to kayaking and showed me how to row. The ocean was her home. She was kind and generous. I remember her holding on to the door in Grand Central for people behind her the problem was she was there for more than 10 minutes...just holding the door. She also gave her last dollar to a homeless person. Don't you dare hurt any animal nor even insinuate it as you will get her feisty side. I also saw how she loved and agonized over her children, mom, dad, and sisters.
Always a badass fun-loving princess unfortunately her biggest villain was herself. I know she would have enjoyed watching Cruella with me today because of her love for fashion and of course twist at the end of the story.
Another favorite movie of hers is "Coming Home" because it was about a family making sure that the geese were able to fly south. She told me that she played the theme song every time she leaves me. To my Special K, be free...
10,000 Miles by Mary Chapin Carpenter
Fare thee well
My own true love
Farewell for a while
I'm going away
But I'll be back
Though I go 10,000 miles

10,000 miles
My own true love
10,000 miles or more
The rocks may melt
And the seas may burn
If I should not return

Oh don't you see
That lonesome dove
Sitting on an ivy tree
She's weeping for
Her own true love
As I shall weep for mine

Oh come ye back
My own true love
And stay a while with me
If I had a friend
All on this earth
You've been a friend to me