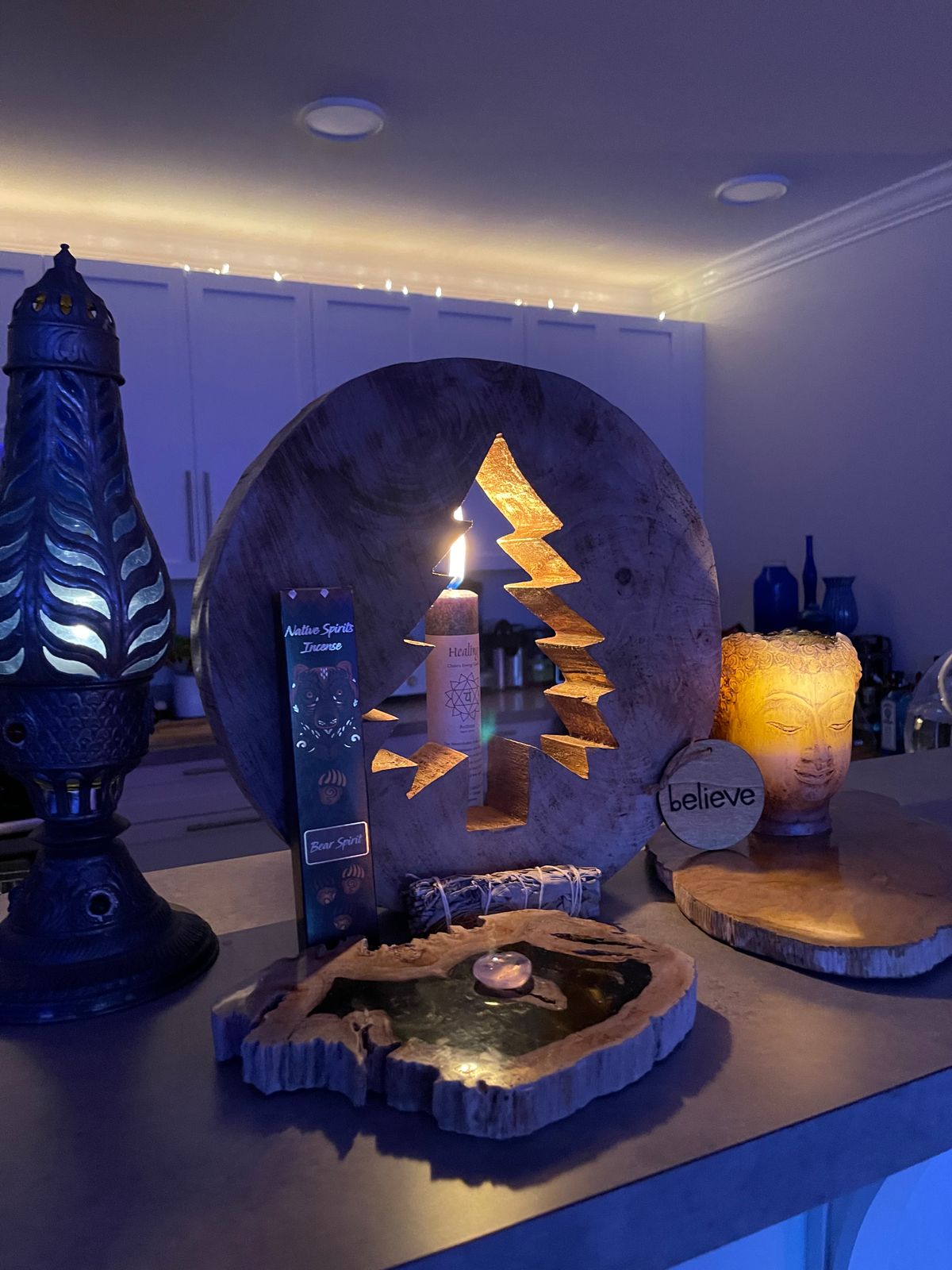 Once again, I faced the challenge of sciatica flare up. This time it seems worsts than 3 months ago. I can't hardly walk and sitting beyond 5 minutes is excruciating. I am very angry and frustrated. Now, that I am finally active, I am forced to pause. I had my second cortisone shot, tried acupuncture, massage, stretch lab, heat, ice, baths with Epsom salt, Lidocaine patch, Thera gun, pain meds and even thought moving will help so I continued to play volleyball, yoga and peloton.
It placed a damper on my mood. Not what I needed when I'm trying so hard to uplift myself as I will be home for the holidays. I can't even escape by going hiking or even just plainly playing with my legos or painting since it is painful to sit for long periods of time. What now???? Ugh! I've browsed through Netflix and Amazon Prime and my mind is just not there and nothing seems to be interesting. Reading is also rough. The only thing that brings joy is watching the boys (Ollie and Winston) play or snuggling next to them.
Then here comes "Scrooge" for a visit in my head. Loneliness…remunerating…what the traditional Christmas should be…bah humbug…lol. Tears flow easily, feeling sorry for myself. Growing up Catholic in the Philippines, Christmas is a big deal. As soon as the "ber" (SeptemBER, OctoBER, etc.) starts decorations comes up and Christmas music blasted since we don't celebrate the American holidays of Halloween and Thanksgiving. The tradition is overwhelming which includes food, big reunions, Christmas plays, secret santa and this goes on till Three Kings.
Then when D (my late wife) was alive, we always put up a beautiful tree right after Thanksgiving since her father was a display window dresser. We must have had 10 bins of ornaments. Then of course, there is the ala Martha Stewart holiday meals and drinks she prepared. So for this year, I didn't even take out any ornaments except for the paper window lantern but I was fine with it. In fact, I was proud of myself. I was enjoying the peaceful time at home but the layer of physical pain is not welcome because this means staying horizontal.
This weekend, I stayed home. Luckily, it poured on Saturday so I didn't feel bad laying on the couch. I also had supply of Filipino food and was contented. However on Sunday, it was sunny and was tempted to go out, I should have but was in so much pain and didn't have the energy to even get out of my pajamas. Friends called and I didn't have it in me to interact and whine (lol). The apartment is a mess but I just have to let it be. I decided to be gentle with myself. Let go of should, could and would. Let go of beating myself up and feeling guilty since I am in a much better situation than most people. Let go of what I am conditioned of how the holiday should be celebrated. Let go of running around. But instead, savor the stillness, embrace the quiet and rest my mind and heart and nurture the child in me.
If Christmas is hard,
If you've lost someone dear.
Just look in your heart,
And you'll know they're still here.
The star in the sky,
The light falling snow.
The robin outside,
It seems like they know.
If this is a time,
When you're struggling through.
Just do what you can,
For what matters, is you.
There's no need to be merry,
There's no need to be bright.
Just do what you can,
It will be alright.
-Author Unknown
Wishing you all a peaceful and restful holiday.
From,
Madzy, Ollie and Winston